You have probably heard many times that cryptocurrencies and blockchain are the future of humanity that will change many things.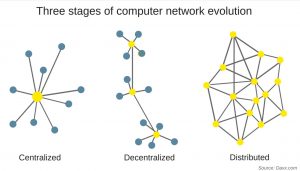 This is true. Not only do they allow you to have financial solutions that are not controlled by central banks, but they also give you the ability to create organizations that are not controlled by anyone else, with your own collectively managed accounts that provide transparency, legitimacy and anonymity of membership, and coordination with a multitude of legal relationships through the exchange of «tokens» — digital information units that you can put any content into and exchange freely, without taxes, licenses or external approvals.
All these statements are still extremely abstract and need to be figured out in practice. We invite you to do it. As part of the promotional campaign for your project, we will help you complete all these steps at our own expense.
To take advantage of this opportunity and get an inside look at how blockchain-based tokens and organizations work, we suggest installing one of the crypto wallets of the Stellar blockchain platform, which we chose because of its cheapness and accessibility*. First of all, we suggest taking the solution that we have already tested, but to prevent it from looking like a phishing installation attempt or a referral link we give you the opportunity to choose any other solution out of the many available.
*In case this material is read by an expert, we will be glad to discuss the cheaper, faster and easier blockchain alternatives for our own tokens. Ethereum, for example, is too expensive for this purpose, and we physically have not found any other open and user-friendly blockchain platforms with wallets for tokenization.
After that you need to specify in the main community chat the address created in your Stellar wallet for acceptance: QR-code, address* of federation (nickname for transfers) or the public address of your crypto wallet (do not publish and do not send anywhere your secret address, which provides full access to your wallet) to receive funds. Add there in comments a tag of the person responsible for this direction (@SomeoneAny) and include it in your contact base in Telegram. After that in case of absence of the spam anomalies detected you will receive the transfer of lumens (XLM) to the specified address. Lumens is an introductory cryptocurrency necessary for wallet activation and further actions on a site.

Then, you need to add only two tokens in the «Assets» section (otherwise, you will not have enough lumens and further actions will be blocked): EURT (euro cryptocurrency with the same rate, allowing the community to link its economy to the eurozone, where we have our main work) and MTL (beware of similar names, ours will have a link to https://montelibero.org/ in the description and the corresponding logo).
After you confirm receipt of the MTL by a repeated message in the chat, you will receive an invitation to the Montelibero Foundation shareholders' chat — a direct community of all co-owners of the Foundation managing the project and implementing various sub-projects of joint purchases and investments aimed at achieving the goals and objectives of the community as soon as possible.

All these steps seem to be an extremely time-consuming process, but believe me, if you have not encountered it before, registration actions involving state registrars, or reporting to them, even at the level of a tax declaration, is in practice a much more time-consuming process. Once you have mastered tokenization, you can gradually move into the crypto-economy in any volume, and when tokenization becomes widespread enough, the states will have nothing to regulate and there will be no one to force.
You can talk a lot about the value of individual freedom, or you can take a step toward achieving it. We will help you with the latter part since the value of such ecosystems increases as they become more widespread.
Translated by Translation Agencies of Ukraine-Liberland Chamber of Commerce